XFINITY Mobile
Your wireless. Your rules. Now with nationwide 5G.
Xfinity Internet required. Additional Equip., taxes, fees, extra and subject to change.
Save $250 on the ultimate iPhone
Experience iPhone 12 Pro. Save $250 now and say hello to nationwide 5G with Xfinity Mobile. This offer is exclusive for Xfinity Internet customers.
Switch to the wireless carrier that's #1 in customer satisfaction
Get unlimited talk and text, plus flexible 5G data on your terms, with Internet and Mobile that are designed to work together.
Save hundreds
No activation fees. No phone line access fees. Data starting at $15/mo.
Always connected
Powerful nationwide 5G network. Millions of secure WiFi hotspots.
You make the rules
Track, control, or change data options anytime online or in our app.
Your wireless. Your rules. 5G included.
Get the lowest 5G entry price of any provider, with By the Gig. And make any line Unlimited so everyone gets just what they need. Only with Xfinity Internet + Mobile.
By the Gig — $15/GB
Only pay for the data you use each month. Share with others. Add more shared data anytime. Plus save when you start with 3 GB ($30/mo) or 10 GB ($60/mo).
Unlimited — $45/line a month
That's the lowest price for one line including 5G. Somebody using up your shared By the Gig data? No worries. Switch any line to Unlimited anytime.
Reduced speeds after 20 GB of usage per line. In times of congestion, your data may be temporarily slower than other traffic.
Nationwide 5G plus?data-saving WiFi hotspots?
Combine the speed of 5G — included at no extra cost — with the power to automatically connect to millions of secure WiFi hotspots nationwide, making it easy to save money on your data plan.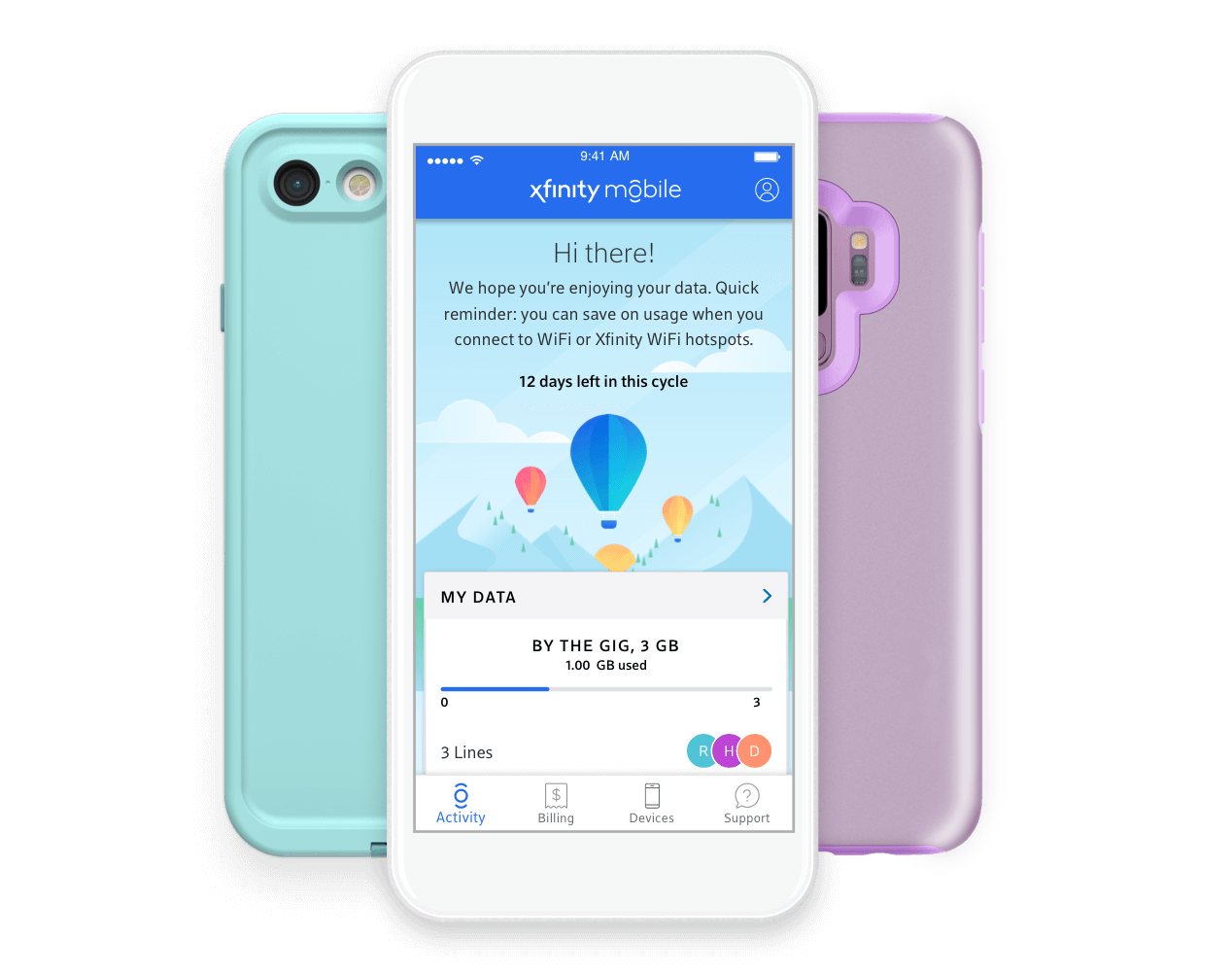 Get $50 when you bring your own phone
Switch and save with your own phone, number, and a $50 prepaid card. A SIM card will be delivered to your home with easy set up instructions.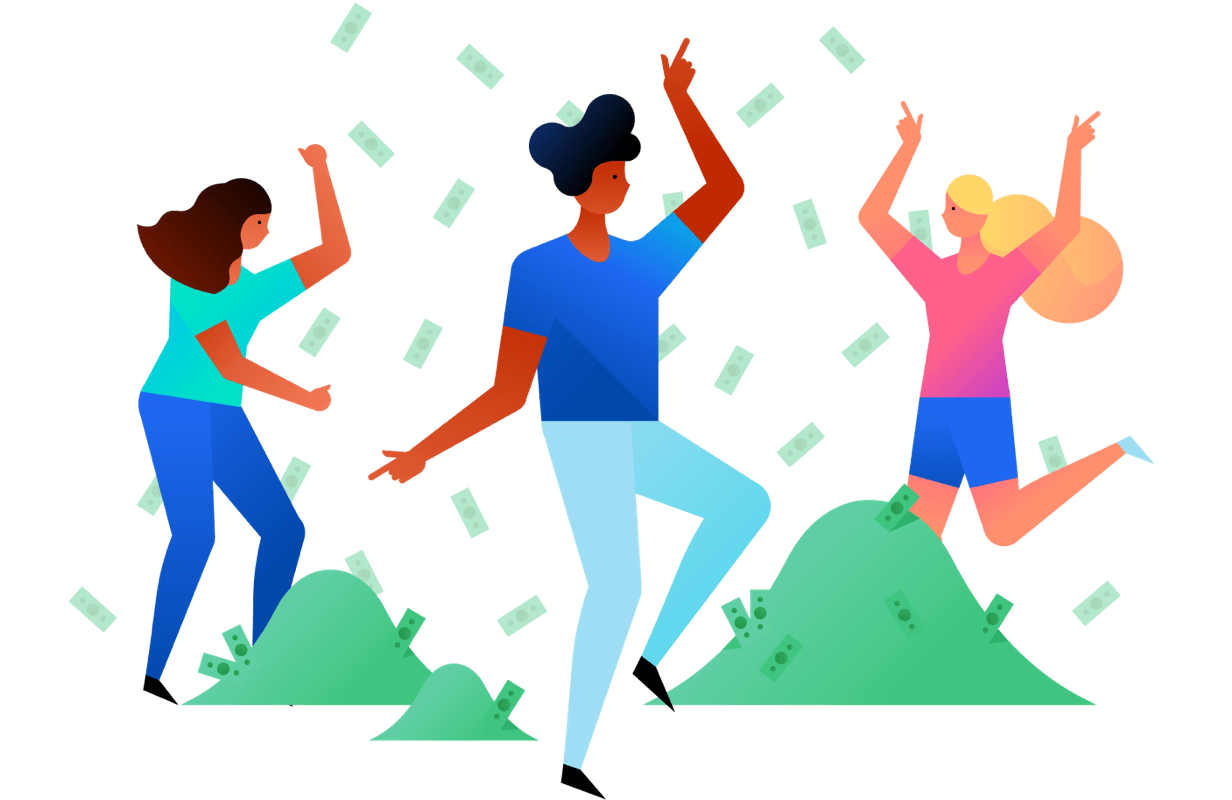 Or switch and save on the latest phones
Get a great deal on devices and accessories.
READY TO MAKE THE SWITCH?
Get Internet. Add Mobile. Save money.
Yeah, it's that simple. Just start with Xfinity Internet to get access to Mobile.?
Choose any offer with Xfinity Internet and set up your account.
Go to xfinity.com/mobile to add Mobile and browse phones.
Choose your data option for each line, then change it up anytime.
Restrictions apply. Not available in all areas. Xfinity Mobile requires resi. post-pay Xfinity Internet. Line limitations may apply. Equip., intl. and roaming charges, taxes and fees, including reg. recovery fees, and other charges extra, and subj. to change. $20/line/mo. charge applies if Xfinity TV, Internet or Voice post-pay services not maintained. Pricing subject to change. In times of congestion, your data may be temporarily slower than other traffic. After 20 GB monthly data use, speeds reduced to a maximum of 1.5Mbps download/750 Kbps upload. A minimum $15.00 charge applies per month, per account for By the Gig lines, regardless of data usage. Charges apply to each GB or partial GB of shared data. No rollover data. All uploads over 4G LTE. Actual speeds vary. For Xfinity Mobile Broadband Disclosures visit: m.lezuer.com/mobile/policies/broadband-disclosures.
After 20 GB of monthly data use, speeds are reduced to a maximum of 1.5 Mbps download/750 kbps upload. On any connected device, mobile hotspot speeds will not exceed 600 kbps.
Video streams up to 480p, standard-definition quality. HD streaming is available on Xfinity WiFi.
Customer satisfaction: Compared to all measured full service providers in the 2020 American Customer Satisfaction Index® (ACSI) survey of customers rating their own wireless service provider's performance.
Bring Your Own Phone: Limited to select eligible phones. Requires activation of new Xfinity Mobile line.
Apple Watch: Compatible device and qualifying service required. Requires an activated iPhone per account and pairing of the cellular Apple Watch. $10 monthly Smart Watch line fee applies. Smart Watch fee waived for the first 90 days after activation. Data used by the watch counts towards the host phone's data.
iPad: $10 monthly tablet line fee applies in addition to data charges.
© 2020 Comcast. All rights reserved. The Xfinity Mobile logo and "o" marks are trademarks of Comcast. To see the Xfinity Mobile Broadband Disclosures, visit: m.lezuer.com/mobile/policies/broadband-disclosures.